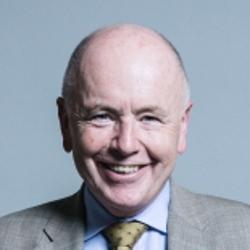 Jack Dromey

- Hansard - - - Excerpts
My hon. Friend is absolutely right. Some of the propaganda that we have seen, including on the internet, is positively pernicious. If anyone is seduced into believing it and, as a consequence, catches covid and dies because they are not vaccinated, those responsible bear should bear a heavy burden for what they are doing. Everyone with power, including the internet companies, needs to be more proactive and dynamic in ensuring that shameful propaganda is not propagated on social media.

Over the past year, we have seen the tragic impact of coronavirus on our communities. I stress once again that it is absolutely vital that the importance of taking the vaccine is constantly emphasised. I think of Jane Roche in my constituency, who lost her father and, five days later, her sister to covid. Jane remains distraught to this day, one year on. People such as Jane know all too well just how important it is that vaccine uptake remains high, so that no one should suffer the grief that she has suffered. Like other hon. Members who have spoken in the debate, I therefore strongly encourage everyone to get vaccinated for their own protection, but also for that of the wider community.

The Labour party calls on the Government to make a more direct effort to vaccinate those from communities in which vaccination rates are low, particularly young people. I hope that in her response, the Minister will be able to update us on the Government's efforts to tackle the problems of low uptake.

On vaccine passports, in relation to the petitions before us, we understand why the public might be confused or anxious about perceived discrimination against those that are not vaccinated. I have to say that the Government's approach to covid passports has been chaotic at times. There has not been consistent clarity from Ministers about what vaccine passports are supposed to achieve, how they would work and what would be expected from the public, businesses and workers, and that meant we had a degree of chaos over the summer and no real preparation before the winter. Two weeks ago, the then vaccines Minister, the right hon. Member for Stratford-on-Avon (Nadhim Zahawi), stood before Parliament to confirm the introduction of covid passports and stress their importance; days later, the Secretary of State for Health and Social Care said that they had been scrapped. No matter the measures being introduced, businesses, workers and consumers need clarity from the Government, not conflicting messages and rapid U-turns. We have therefore repeated many times that we would not accept any certification or passport scheme that was vaccine-only.

The Welsh Labour Government have made some interesting progress on this very issue. They followed the data and applied a mandatory risk assessment that takes into consideration the full risk posed, and then recommends a range of mitigations on that basis. For large venues, crowded events and close-contact businesses, such as nightclubs, the NHS covid pass application is mandated for use; that means using familiar mitigations such as masks, social distancing and ventilation in most business settings, based on the risk level. Use of the NHS covid pass gives people the option to present a negative test result as an alternative to full vaccination.

We do not support the introduction of any scheme that provides access to a service for only fully vaccinated people. Free testing should therefore remain widely available so that we can identify and isolate the virus. The approach in Wales has been welcome in other respects, as it makes a clear distinction between venues such as local cafés on one hand and Wembley stadium on the other, where different mitigations for covid are needed.

We also do not support any potential covid pass scheme for access to essential services that does not get the balance right. That includes, but is not limited to, access to doctors and dentists, supermarkets and other essential retailers. We do not agree that vaccine passports should be used for day-to-day, routine access to the office, health services, dentistry or food.

On health and social care workers, we want everyone working in care homes to take up the vaccine—that is absolutely essential. The vaccine is safe and effective. I stress again: do not believe the sometimes poisonous propaganda of the anti-vaxxers. However, we do not support the case for compulsory vaccination. There are serious warnings from the care sector that the Government's plan could lead to staff shortages in already understaffed care homes, which would have disastrous consequences for the quality of care.

Again, the UK Government should learn from the work done in Wales, which is running the fastest vaccination programme in the world, and has vaccinated a far greater proportion of its care staff than England. The Welsh Government have rejected compulsory vaccinations and have instead chosen to work closely with the care sector to drive up uptake, as well as valuing the workforce, including a proper pay rise. The Government should focus on driving up standards and retention of staff by treating care workers as the professionals they are, with improved pay, terms and conditions and training. We need all care homes and care workers to have proper personal protective equipment, regular testing and good training.

We are now approaching what is likely to be one of the most challenging winters that the national health service has ever faced, and the top priority must be to protect it. We urgently need a plan from Government that sets out the direction of travel in the next stages. Any plan for the winter period must, first, get vaccination rates up in areas where uptake is low; secondly, outline how and by when vaccinations for children will be rolled out; thirdly, finally fix the issues of self-isolation and sick pay; fourthly, provide proper ventilation in schools and public buildings; and, fifthly, provide a clear plan for businesses, workers and consumers. Those are significant steps the Government could take to greatly improve the country's response to coronavirus. I hope that when the Minister responds, she will be able to outline in more detail the Government's plan to fix those problems.

Once again, as other hon. Members have done cross party, I emphasise the importance of vaccine take-up. Covid-19 vaccines have saved thousands of lives and been crucial in protecting the national health service. It is critical that we maintain the protection the vaccine affords and send a clear and unambiguous message to all that vaccines work, and that anyone who can, should receive the vaccine.