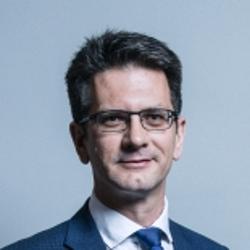 Mr Steve Baker (Wycombe) (Con)

- Parliament Live - Hansard - - - Excerpts
I want to begin by thinking through what Labour would do if it were in power. [Interruption.] I am very grateful that the hon. Member for Brighton, Kemptown (Lloyd Russell-Moyle) has just outlined some of the things that he might do. If I understand the Labour Front Benchers correctly, I think they suggested that they would use stamp duty or various transaction taxes on assets. I am grateful that Ministers are here, because I think that they know, as I know, that there is no way that the money needed would be raised—[Interruption.] I am grateful that the Minister says, "Correct". It says in the document that not enough money would be raised from stamp duty and transaction taxes on assets. It is fanciful, and the hon. Gentleman's proposals are likewise, I am afraid.

We would need to change one of the big taxes. Would Labour Members put up VAT from 20%? Of course they would not because it is regressive. It is a bad idea. It is already too high and it already hits everyone, so they would not put up VAT. Would they put up income tax? I think they would get the same advice that these Ministers have had from the same officials. I think they might be advised that we are already in a position where income tax is rather too dependent on the decisions of a small number of top earners. This is the sort of evidence we have had at the Treasury Committee for a very long time, so I think that we would find that, actually, they were not able to put up income tax.

So where would that leave Labour? That would leave it with the big tax that has always, as the document points out, been used to fund health and social care: national insurance contributions. I think that Ministers, if they were from Labour, would be presented with a distributional analysis like the one I have here, which our Ministers have. Labour Ministers would look at it and see that actually, distributionally, it is really only the top two deciles who are net losers. Deciles from the bottom through to No. 8 are either gaining or, in the case of the eighth decile, right there in net overall, neither gaining nor losing. I think that what Labour would do if it was in power is what it did last time it was in power and needed money for the NHS: it would put up national insurance contributions.

My constituents in Wycombe are very reasonable people. While knocking on doors in Marlow Bottom just last Saturday, I discovered constituents who recognise that we have suffered an enormous pandemic that has done so much to damage the public finances and people's lives, as other hon. Members have said. But where are we going? That is the second point that I want to touch on. This is what I think Labour would do in power, and that is the problem—sorry, Ministers.

If we look, as I am sure colleagues have done, at the future debt trajectory for the United Kingdom produced by the Office for Budget Responsibility, we can see that our public finances are in an unsustainable state. I could easily give quotations—they are in my pocket—but if I recall correctly, the OBR's 2018 report describes debt getting to about 260% by about 2057 and says something like, "Of course, policy would have to change by then." I have always taken that to be a euphemism for "Of course, we would have to default on our age-related spending promises." That is the consistent finding of the Office for Budget Responsibility on our long-term public finances. Sooner or later—in all our lifetimes, hopefully—we will find that the state cannot afford the promises that it has made to older people.

That is the problem that we face today. It is not about the national insurance contribution rise planned today, which I believe is a levy that the Labour party would adopt if it were in power; the problem is that we have no better ideas than putting up taxes to raise more money for public services.