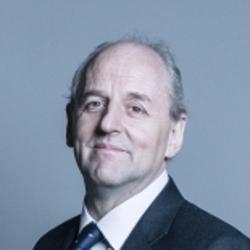 Lord Redesdale (LD)

- Hansard - - - Excerpts
My Lords, I also apologise for not speaking on Second Reading; I was unable to. I was not planning on speaking in this debate, but the noble Lord, Lord Cormack, raised the point of some of us being here permanently. I have been here a mere 30 years, but I cannot actually see the fact that I have been here 30 years as a legislator making that much difference to the country. I would love to say that being a Back-Bench Liberal Democrat is the bedrock of our whole system, but I cannot really put that forward. When I came here, it was the mantra that only Lords, lunatics and criminals could not vote, but that is no longer the case—though it depends on what bracket you put us in.

I have one question for the Minister. I am standing as a candidate in the local election, and my wife is standing as the agent for the Liberal Democrats in Islington. The complexity of the forms you have to fill in, with the understanding of the minutiae and detail, is incredibly difficult. What is the cost to the country of us being taken off the electoral register? Everybody has to be trained; it has to go through the whole system; it has to be part of the process. The cost is not insignificant for 800 people to be treated in a different category. Of course, it goes into a number of different areas. If the Minister could give us an indication of just how much our privilege of being taken off the register, so we can carry on with this view that we are a permanent part of the process, would cost, and whether that is worth it, I would be very interested.