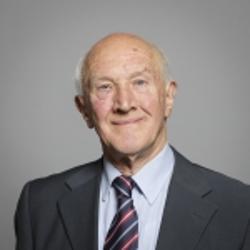 Lord Clark of Windermere (Lab) [V]

- Hansard - - - Excerpts
My Lords, I support Amendment 12, so ably moved by the noble Lord, Lord Curry of Kirkharle, and Amendment 13, which improves on the original amendment. We confirmed last time that forestry was included in the Bill. Amendment 13 spells this out, making the link between forestry and climate change. We all appreciate that trees have a massive beneficial effect in capturing carbon and climate change. We all want to try to take that forward.

I spoke in the first day of debate on this Bill about trying to open up forest areas for public access. I explained how the Forestry Commission had decided that all its freehold land should give access on foot under the right to roam legislation. Since then, issues have been raised. Could the Minister take these on board and give them some thought, not necessarily today but moving forward? We in the Forestry Commission, as a government department, took the decision to dedicate that land for open access in perpetuity. It has been suggested that, if the land is sold, that right falls. That is not what we thought was the case at the time. What is the case?

This has a bigger implication for how we work and give farmers greater freedom to farm in upland areas, where there is a lot of opportunity for increased tree- planting, which helps the economy of the area and the farm, and helps with climate change. If a piece of land on a hillside, currently subject to the right to roam under the freedom to roam access legislation, is converted to forestry, does that right of access fall? These two examples are quite important, because it might affect how this piece of legislation will help build the future sustainability of upland areas—or not.