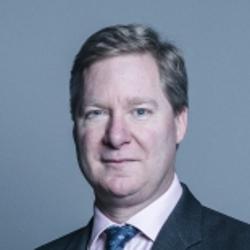 Lord Vaux of Harrowden (CB)

- Hansard - - - Excerpts
My Lords, we find ourselves in an unusual position. Normally, this House is trying to knock the edges off overzealous legislation and limit the powers the Government have a tendency to give themselves. In this Bill, we are trying to achieve the exact opposite: to strengthen the powers and close the loopholes so that the powers are as effective as possible.

We are trying to move quickly because of the awful situation in Ukraine. As the Minister said at the outset, the overseas entity register is not an emergency measure—although it will be useful in this situation. In normal times, it would be subject to much more detailed scrutiny, and we would not normally debate such wide groups as we are today. At Second Reading, I asked the Minister to confirm that the follow-up economic crime Bill would be sufficiently wide in scope to allow the matters we are covering now to be considered further, if necessary, as part of that Bill. While the Minister nodded vigorously at the time, he did not give that confirmation in his response. The House clearly accepts the need to move fast, and matters which would normally be voted on will not be pushed to a vote. I hope that the Government will reciprocate that flexibility. Speaking for myself, it would be much easier to accept the flaws and gaps in this Bill, if it were clear that there will be the opportunity to give the more detailed scrutiny which these important issues deserve in due course. Will the Minister please provide that confirmation today?

We all welcome the additional clauses that the Government are proposing on trusts, one of the more common methods to obscure ultimate ownership. Of course, trusts can be—and, as the Minister said, they usually are—perfectly legitimate. However, they can be misused. As such, I commend the Government for introducing these new clauses. That said, and in addition to the points made by the noble Lord, Lord Clement-Jones, there is still one area where an important gap remains: the classic way of camouflaging the identity of the ultimate beneficial owner is by the use of discretionary trusts. These will often have a stated beneficiary, such as a charity, but, because they are discretionary, the benefit can be passed to others who are not identified. That might be under a formal agreement, but it is often something less formal or traceable. In such situations, it can be difficult to ascertain who the real beneficiary is. The identity of "the settlor or guarantor" is one clue— government Amendment 15 rightly requires those to be identified.

The Minister kindly wrote to me yesterday afternoon—I apologise for spoiling his weekend. He said that HMRC already has access to information about beneficiaries through new data-sharing gateways and existing exchange of notes mechanisms. However, this is true only for UK resident taxpayers and for situations where money actually flows. It does not cover all jurisdictions, so the gap remains. Many of the ultimate property owners are not UK residents, and value can pass in different ways—for example, the simple right to use the property rent-free would not be picked-up by HMRC.

One other way of trying to see through such discretionary trusts is to identify who has benefited in the past, including those who have had the use of the underlying property at less than market rent. It would be relatively easy to add a subsection to the Government's Amendment 15 to cover that, and it would not be difficult information for innocent parties to provide. Is this something which the Government could consider, even if it is in later regulation?

As a general theme, we should not be allowing overseas entities to register unless they are fully transparent. To be honest, the Government's apparent reluctance to accept clauses which would improve that transparency is somewhat concerning. On that theme, I also wholeheartedly support Amendment 17. It seems rather pointless to have information on the overseas entity, if that still fails to show us who owns the property. I urge the Minister to look at that seriously.