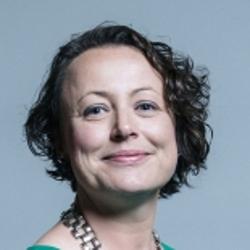 Catherine McKinnell (Newcastle upon Tyne North) (Lab)

- Hansard - - - Excerpts
I beg to move,

That this House has considered e-petition 597715, relating to the school week.

It is a pleasure to serve under your chairmanship, Ms Rees. The petition calls on the Government to require schools to introduce a three-day weekend. It argues,

"Children can have lots of stress at school due to exams and homework and with a 3 day weekend, children could have a longer time to relax".

When we received the petition in Parliament and I saw how fast it attracted more than 100,000 signatures, my first thought was, "What lies underneath this request?", so I set about finding out We arranged informal discussions with teachers, healthcare professionals and young people to help inform our debate today. One message that came across loud and clear from everyone that I spoke to was the state of our children's mental health post lockdown. Teachers told us that children are finding it difficult to make it through the school week, and pupils said they found coming to school difficult and struggled to make it all the way to Friday.

From April to September 2021, more than 337,000 under-18s were referred to child and adolescent mental health services. That is up by a staggering 81% from the same three months in 2019. That compares with only an 11% rise in referrals for adults aged 19 and above. It is clear that the pandemic has had a significant impact on our young people's mental health. One teacher I spoke to, who had worked in some of the most disadvantaged parts of the north-east, said that she had never experienced anything comparable to the pandemic in terms of the ongoing mental health impact on her pupils.

As part of our outreach, the Petitions Committee ran a survey. Most of the young people that responded expressed strong support for a four-day school week as a solution to the stress and anxiety that many face. One said,

"If Fridays were a part of the school weekend, I would feel so relieved and happy as I can get a longer break from…the stress, peer pressure, bullying…and it would allow more 'me time' as some call it."

Another one told us,

"I at one point had to take GP recommended mental health days off from school, I found that on the days I was at school I was more focused, more excited to leam and more positive about my education in general."

Another found school to be an inherently stressful place and, distressingly, said,

"Right now, when I walk through the gates of school, I get itchy skin and the bottom of my jaw goes bumpy from stress."

It was heartbreaking to hear some of the anxieties that many children have around going to school. Our schools should be places to learn about the world and to socialise and develop in a variety of ways. That many children have such fear about going to school should be a concern for us all. How much can a child learn if they are stressed and anxious to the degree that some of these young people clearly are?

None the less, I worry that reducing the number of days that children spend in school would not be the right solution. From the conversations I have had, I know I am not the only one. Let me set out the reasons why. I worry that it would not address the root cause of the problems that many students are concerned about: bullying, peer pressure, harassment on social media, or problems keeping up with their school work. I fear it would simply increase the pressure on young people on their remaining days in school. Without wider changes to our education system, children would have to learn the same curriculum and prepare for the same exams, but in less time, with just four schooldays a week instead of five.

I am also acutely aware of the impact that a four-day week would have on the country's most marginalised children. For some, school is the only place that they get a decent meal, or gives them respite from a difficult situation at home. The idea of taking that away from them fills me with concern, and many teachers share that concern. Although I cannot support moving to a four-day school week, we cannot ignore the petition as a cry for help.

Many children and young people are still recovering from the emotional trauma of the past two years and dealing with the collapse in mental health support. With all the demands of the curriculum, some of the schools they attend are clearly struggling to find the time and support to look after their pupils' wellbeing. To gather more in-depth evidence, I spoke to a group of year 7s and a group of year 8s at a school in Newcastle. I wanted to hear at first hand what the school week felt like for them, and whether they thought the call for a three-day weekend would help. Their feedback was so helpful, and I am so grateful to all the young people who engaged and contributed so thoughtfully, as well as the staff who helped to facilitate it.

At the beginning of the session, I asked both groups to indicate with a show of hands whether they thought shortening the school week to four days was a good idea. In the year 7 group, every single pupil put their hand up and agreed with the petitioners. Among the year 8s, however, the proposal was not so popular: only about half supported it. At the end of the session, I asked both groups again what they thought. I will tell Members in a moment how their views changed.

What came out most strongly from our discussion was just how tired pupils feel by the end of the school week. Many thought that a four-day week would be a sensible solution, helping them to feel less tired. Others argued that since they were so tired and unproductive by the end of the week, an additional day off would not actually affect their performance at school, because they would have more time to rest and recover and be more productive on their days in school. One pupil just said, "By Friday, I'm so tired." I am sure many adults would sympathise. Some argued that they had to spend most of Saturday recovering from the school week, and would then do their homework on Sundays, so the two-day weekend did not give them much of a break. One respondent to our survey said,

"Some weekends I can't even fit homework in which requires me to have to wake up extra early in the morning or stay up extra late at night in order to get it done which leaves me exhausted for the next day. It just feels like a never-ending cycle and that I am drowning in responsibilities."

Those are the words of a child.

When pupils were asked what they would do with their extra day off, some said they would enjoy enriching activities such as painting and drawing, while others said they would play outside. When challenged, some did admit that they might end up spending more time on their mobile phones, and the teachers we spoke to suspected that late-night phone use and gaming contributes to their tiredness as much as school does. However, I was hugely impressed by how deeply those Newcastle pupils thought about the proposal. As the discussion in the classroom progressed, there was a clear shift in both groups' views, as they reasoned that increasing the weekend would have a knock-on effect on the school week. There was a realisation that Monday to Thursday would become very intense and rigidly academic: teachers would have to cover the same curriculum in fewer days, and might be forced to drop some of the activities that the children enjoy. Some year 8s said that the need to cram everything into four days would actually cause more stress.

I worry that the proposed four-day week would not address the issues of stress and anxiety, and could actually add to them. We have some evidence of that: while there have been no significant experiments with a four-day week in this country, it has become common in some parts of the United States. The National Conference of State Legislatures has estimated that around 560 districts in 25 states have allowed at least one of their schools to adopt a four-day school week. More than half of those districts are in just four states: Colorado, Montana, Oklahoma and Oregon. However, that shift has not reduced the length of time that pupils spend at school. Teachers have made up for the lost day by adding extra time to other days or, more rarely, shortening the school holidays. As The Colorado Sun reports,

"Since the North Conejos School District switched to a four-day week last year, teachers cut out the chill afternoons when kids would watch movies, the free time that sometimes filled the space between math and art class. It is bell-to-bell learning."

As it is, schools in this country already find covering the curriculum almost impossible. For example, one of the issues that the Petitions Committee is looking at is that of water safety. Some 277 people in the UK lost their lives in water accidents last year, which campaigners have told us could be prevented with some very basic water safety knowledge. Water safety is part of the school curriculum and is supposed to be taught in every school, but it is just not happening. The teachers we spoke to said that they have to spend a great deal of time helping children to learn social and emotional skills that the education system presumes are already there. One teacher at a disadvantaged primary told us:

"All I'm teaching in Reception is basic parenting".

If the school week, the curriculum and school funding allowed for more enrichment activities that developed social and other skills, it would make school more fun and less tiring for children and young people; it would help teachers who are feeling overwhelmed, and support better learning outcomes.

Some of the pupils suggested reconfiguring the school week to have more spaced-out breaks. They said it could look something like the French model—although they did not label it as that—where there is time off on Wednesdays to space out breaks a little more, or university, where people get Wednesday afternoons for sport. Others wanted optional clubs on the day off, so they could go into school for half a day and use it for sport and social activities—a bit of breathing space in the middle of the week.

When Alan Shearer, the famous Newcastle footballer, opened the Sport@Gosforth centre at Gosforth Academy, he gave a speech that left quite an impression on me—I hope I am not putting words in his mouth. He said that he did not particularly enjoy the academic side of school, but what got him up every morning and got him there was the promise that he would get to play football. We need to ensure that every child gets to do something they love in school. If they love it, it is generally because they are good at it, and if they are good at it, it builds their confidence in other areas of their education.

Another problem with reducing the school week is that it could disproportionately impact children from more disadvantaged backgrounds, which would exacerbate the existing inequalities in our education system. Parents and carers would be required either to look after their children or find someone else to do so, particularly in the case of younger children, and we know that a lot of families face challenges relating to childcare. One parent told us:

"I know many children rely on school as a lifeline for food, respite from difficult home environments and for childcare for working parents who have low-paid work."

More than half of pupils who responded to our survey said that they would spend significant time on their extra days off taking part in activities such as music, art or learning another language. Likewise, parents told us that they would pay to supplement their child's learning through participating in clubs, educational visits, outdoor learning or other lessons. My concern is that children from more disadvantaged backgrounds would miss out on those opportunities because their families have fewer resources. Within schools, children have access to the same learning resources and the same learning environment. Although disadvantage still plays an outsized role in determining educational outcomes, schools are a really important space for trying to level the field—level up, if you like—for every young person.

I am especially concerned about the potential impact on the most disadvantaged, including those with special educational needs and children with extremely difficult home lives. One pupil told us that she would like to have the extra day off, but she worried about her autistic brother because his default behaviour is not to leave the house unless he must. She said that she would go to the park on her extra day off, but an extra day at home for her brother would just be another day with no one to talk to. Although 83% of pupils told us that they would spend Fridays with family, we know from the explosion in post-lockdown safeguarding disclosures that many parents are at work five days a week, so that could add to the challenge of finding childcare and making sure children are safe. For others, home just is not a happy place to be. I worry that less time at school means that more safeguarding would be missed. One teacher told us that for some of her pupils, a school meal is sometimes the only meal they get. She asked:

"If we take that day away from them, are we confident they're going to get it at home?"

When I asked the pupils what they thought about the four-day week for the second time, after discussing all these issues, the results were quite different. After thinking about it and discussing it, every year 7 pupil who supported it at first was against it in the end. Year 8s, who had been less supportive initially, were even less so by the end, with just one pupil sitting on the fence. If I am honest, I think those young people made the right call.

For the reasons I have outlined, I cannot personally support the petitioners' call to reduce the school week, but I hope the Minister has heard the case made by the almost 150,000 people, many of whom are young people at school, who signed this petition. I hope he will give their views full and proper consideration when he responds. We have to engage with the concerns that lie beneath the petition.

We have discussed children and young people's mental health in this House many times, but the virtual collapse of child and adolescent mental health services is the elephant in the room. The number of children and young people on a CAMHS waiting list soared over the pandemic, as I mentioned earlier, but the wheels came off the system long before that. The tragic reality is that more and more young people with incredibly serious mental health issues are being turned away and told they do not meet the required thresholds.

The Guardian reported earlier this year that one actively suicidal child, who had been prevented from jumping off a building earlier that day, was told they could not be assessed by the crisis CAMHS team unless their GP submitted a written request. In another part of the country, a pre-teen boy was found with a ligature in his room, yet the absence of any marks around his neck meant the referral criteria had not been met because it did not appear that he had tried to take his own life. There is not a single CAMHS employee who wants things to stay this way. They care deeply about their services and children and young people's mental wellbeing. They are trying to do their best with what they have been given, but we need to invest in child mental health services.

I know that the Government do not agree with the petitioners' call for a four-day school week either, because they have written to say so, but I hope that the Minister will look at this issue. Children and young people face significant challenges as a result of the pandemic. We are now living through a crisis in mental health that cannot be ignored. It is abundantly clear that the support available in schools and the NHS is not sufficient to meet demand. We need a proper plan to change that. We need to fund a full-time member of staff in every secondary school whose job it is to support pupils' mental health and stop problems escalating. Primary schools must be able to access specialist support in their area. We need an expansion of our mental health workforce and guarantees that in the more severe cases, young people can access timely support for their mental health—within a month at most.

We need not only to treat the symptoms of poor mental health in young people but to address the causes, including an intensely pressurised curriculum that leaves less time to develop other, broader skills and for children to do the things that they love. It is no criticism of teachers and support staff, because they work incredibly hard to deliver a dense curriculum within constrained budgets and timeframes. That is why the system must find the breathing space for children and young people to do a bit more of what they love to give them a spring in their step as they go to school each morning.

As our children recover from the traumatic experience of the last two years, we need to support schools to deliver enriching activities, to build in time for children to socialise and learn new skills, from music, drama and sports to outdoor activities. We have to be able to offer something for everybody in school. If we are genuinely looking to level up and help people to improve their life chances, which surely has to be the purpose of our education system, let us not reduce it to four days: let us make the five more enriching and more fun.