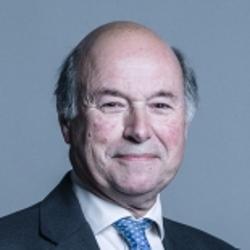 Lord Gardiner of Kimble

- Hansard - - - Excerpts
My Lords, I am grateful to all noble Lords. This has been an important debate. When preparing for today, I never realised that we might hear references to Leviticus—but it is an interesting way forward. I will begin by replying to the amendments tabled by the noble Lord, Lord Addington, and I will also take in Amendment 100, tabled by my noble friend Lady Hodgson.

I agree with the noble Baroness, Lady Jones of Whitchurch. Public access to the countryside provides a huge range of benefits, including improving physical and mental health, and supporting local communities and economies. Spending time in the natural environment, as a resident or a visitor, can reduce stress, fatigue, anxiety and depression. It can help boost the immune system and encourage physical activity, and it may reduce the risk of chronic diseases such as asthma. It can combat loneliness and bind communities together.

Here, the word "balance" comes up again. In my experience, the countryside is about balance. It is overwhelmingly not in the interests of any farmer to fall out with their neighbours, because, in the end, we all have to find a way through. My noble friend Lord Cormack, the noble Baroness, Lady Ritchie of Downpatrick, the noble Lord, Lord Judd, the noble Earl, Lord Devon, and the two noble Baronesses from the Front Benches spoke of this.

The noble Earl, Lord Devon, said that these things need to be handled well. Well, we all need to try to handle things well, but this is an area where inflammatory language is extremely unwise. I do not think that we are going to get anywhere unless we work collaboratively. That is why we have this power. I say to the noble Lord, Lord Addington, that we have a power in the Bill to provide financial assistance to support public access to, and enjoyment of, the countryside, farmland and woodland. That is a good basis from which we should be working.

The Government are supporting and enhancing access to the countryside in a number of different ways. I am very pleased that tourism was raised. The completion of the England coastal path—the noble Lord, Lord Greaves, knows I have written to him—was delayed, unfortunately, because of coronavirus, but we are working on this. Not only domestic but overseas visitors thoroughly enjoy walking in this country, so we are supporting our network of national trails and ensuring that rights of way are recorded and protected, as well as developing ways to support access through the environmental land management scheme. One of the most rewarding elements of my responsibility for the England coastal path has been to join many people of a range of abilities and disabilities at openings of some of the England coastal path. For instance, there are platforms that settle well into some of the dunes to enable people in wheelchairs to get out into the dunes while keeping away from tern nests. Again, it is all about balance in how we organise these things.

I say to the noble Baroness, Lady Jones of Whitchurch, and the noble Lord, Lord Greaves, that there are three ELM tests and trials looking at issues concerning access, and these will help us understand how the scheme could work in a real-life environment. For example, the ELM scheme could fund the creation of new paths, such as footpaths and bridleways, which provide access for cyclists, riders and pedestrians where appropriate. It could support access to water and waterways on someone's land. In particular, the Mendip Hills trials will work with farmers and land managers in the Mendip Hills to explore a range of issues relating to creating access infrastructure—another point made by the noble Lord, Lord Addington, and the noble Baroness, Lady Grey-Thompson. The tests will conclude in 2021 and will be very helpful. I say also to the noble Baroness, Lady Grey-Thompson, that funding may be given under Clause 1(1)(b) to support access to water bodies and waterways in the countryside, farmland and woodland, which could provide access to those locations. Our ELM scheme will reward land managers for the public goods that they deliver, which could include granting of public access to water.

My noble friend Lord Trenchard asked about trials. We need to have these trials and that is why I do not think the discussion we are having is immensely valuable. We should not try to ring-fence the detail at this stage in this primary legislation; we need to be pragmatic to get the right results, because it is by getting those right results that we will encourage more farmers to feel that this is their scheme and access is not a forbidding element of the financial assistance package. Defra continues to liaise regularly with other key stakeholders, including the NFU, of which I declare my membership, Ramblers, with which I have a lot of good relationships, and the British Horse Society, of which I declare my membership, among others, to discuss access and Covid-19 recovery opportunities.

I say to my noble friend Lord Caithness and the noble Baroness, Lady Bakewell of Hardington Mandeville, that one of the ways we are going to get this right is by getting people around the table. That is why Defra has a stakeholder group advising on rights of way reform that brings together landowners, users and local authorities to develop a consensus on areas for change and the necessary implementation. I am anxious to get this as far forward as possible, and my noble friend Lord Caithness keeps me on my toes. He ought to recognise, and I am sure he does, that we are dealing with a number of issues in terms of legislation and it has not been possible to bring forward the deregulation package on rights of way reform that we all desire, but I cannot engage in a mission impossible when we have many other demands on the Government's legislative plate and the delays because of coronavirus.

On the conditions land managers must meet in order to take part in the scheme, the current wording enables a range of different conditions to be set and, again, we will work with stakeholders to develop these. Of course, land managers' legal responsibilities in relation to access over their land will still be applicable.

The noble Lords, Lord Rosser and Lord Greaves, and my noble friend Lord Moynihan raised points about meeting baseline regulatory standards. We expect farmers and managers to meet regulatory standards, regardless of whether they are claiming an ELM payment. This is voluntary; I would resist entirely if noble Lords thought this was an opportunity to start instructing people what they should do on their land, beyond their legal responsibilities and requirements. In the ELM discussion document published on 25 February, the Government explained that they are also exploring whether establishing compliance with relevant regulatory requirements should be an entry requirement for tier 1 of the ELM scheme. The Government are committed to maintaining a strong regulatory baseline, with proportionate and effective enforcement mechanisms. All farmers and land managers must continue to comply with regulatory standards and obligations, including those on public access.

A number of noble Lords, including the noble Earl, Lord Devon, the noble Lord, Lord Greaves, the noble Baroness, Lady Scott of Needham Market, and my noble friend Lady McIntosh of Pickering, raised the Countryside Code. The messages in the Countryside Code are being promoted widely, via Natural England's local and national partner organisations, as well as landowners and managers. Defra and Natural England have recently released some targeted communications to tackle specific issues such as wildfire and littering. In response to the noble Lord, Lord Greaves, there was a discussion in Defra about this. Local authorities already have the powers to make bylaws to prohibit barbecues in public spaces. That is the way it should be done, because that is the way that local communities and local authorities can work together. There is legal provision for that, so it can be placed in the local context.

Footpaths, bridle paths, byways, and open-access land are all important in making sure that as many people as possible can enjoy our natural environment. However, it is important to ensure that the Bill enables public support for all types of access, including access to water, and access on other legally designated types of path.

I turn to Amendment 88. Clause 1(5) clarifies that

"'better understanding of the environment' includes better understanding of agroecology".

The clause, as drafted, already allows the Secretary of State to give financial assistance to support farmers, foresters and other land managers so that they can improve public understanding of the environment, for example through educational visits.

On Amendment 34, in the name of my noble friend Lord Lucas, Clause 1(1)(b) states that the Secretary of State may give financial assistance for or in connection with

"supporting public access to and enjoyment of the countryside, farmland or woodland and better understanding of the environment".

This will allow us to pay for matters such as educational infrastructure, to ensure that our farmers have the right facilities to host farm visits, including school visits.

In response to my noble friend Lord Blencathra and the noble Baroness, Lady Bakewell of Hardington Mandeville, last year was the Year of Green Action, a year-long drive to get more people from all backgrounds involved in projects to improve the natural world. Due to the positive reception from all audiences, young people will continue to be able to take up these opportunities and provide a crucial viewpoint on these important matters.

There was mention of young people and littering. My experience, I am afraid, is that people of all generations are culpable on this. We have to engage young people in the quest to improve our environment. Candidly, dropping litter should be an anti-social behaviour. We should all lead on this as best we can.

I am chided by my noble friend Lord Caithness. I might get tetchy with him if he starts saying that I do not answer questions. I endeavour to do so as often as possible. In answer to the noble Lord, Lord Clark, my legal advice is that Clause 1(1)(b) allows support for access to forestry land equalling woodland. I hope that is helpful to my noble friend Lord Caithness.