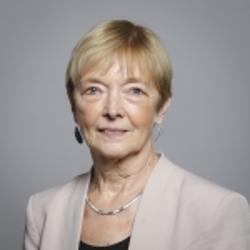 Baroness Wheeler (Lab)

- Hansard - -
My Lords, I too congratulate the noble Baroness, Lady Wyld, on sponsoring the Bill and on her excellent introductory speech, which clearly set out the overwhelming need for urgent and longer-term action to bring the regulation of botulinum cosmetic fillers for under-18s in line with other appearance-related procedures, such as tattoos and sunbed use, for which there is already a statutory minimum age of 18. This is what we know the public would expect and, as we have heard, mostly assume we already have.

Like other noble Lords I was shocked to realise that this crucial area is as unregulated as it is and that in 2018 an estimated 100,000 under-16s underwent cosmetic enhancements. It is also important to note that Sir Bruce Keogh's 2013 review was also shocked, and that shock was reinforced by the 2017 Nuffield Council on Bioethics review, which highlighted major safety concerns. Everybody has been shocked ever since then, but now we are at last able to begin the process of remedying this deeply worrying situation,

Progress is obviously due to the tireless work and determination of Laura Trott MP in the Commons and the Bill's many supporters, in particular the co-chairs of the All-Party Group on Beauty, Aesthetics and Wellbeing, Carolyn Harris MP and Judith Cummins MP. They have highlighted the lack of age restrictions for these procedures and concerns about advertising and social media promotion that leave young people at risk. The APPG's inquiry is ongoing and has brought together people from across the sector to talk about the lack of robust, consistent and enforceable standards. It is a tribute to the cross-party work that has taken place across both Houses on these vital issues, and when it reports it will be a valuable tool to build on the initial measures in the Bill.

Like other noble Lords, I pay tribute to the pioneering Save Face charity for its campaigning and awareness-raising, its voluntary register and its work to build the necessary standards and safeguards through its accreditation with the Professional Standards Authority for Health and Social Care.

The Bill is an important step forward and fully supported by Labour. It is welcome because it prohibits specific procedures being performed on young people under the age of 18, except under the direction of a registered health professional, and prevents businesses arranging or performing procedures on under-18s on their premises. Most importantly, its provisions do not affect the vital medical use of Botox or fillers by appropriately qualified medical practitioners, such as Botox treatment for conditions such as Bell's palsy, which will remain available where there is an assessed need.

During the course of the Bill and in today's speeches we have heard about the horrific consequences for vulnerable young people when procedures go wrong, including the worst-case scenarios of infection, permanent scarring and tissue death, as well as serious psychological and mental health problems for young people whose lives have been seriously impacted by botched procedures undertaken by unqualified and improperly trained staff who bear no responsibility or accountability when malpractice occurs.

As the British College of Aesthetic Medicine stresses:

"Dermal fillers in particular are plain dangerous in the wrong hands".


Its call for

"a wider regulatory regime, which supports controlled access to prescription medicines, and which differentiates aesthetic medicine from beauty therapists, spas and salons"

is the vital work that will need to follow from the Bill.

Noble Lords, especially the noble Baroness, Lady Bull, have spoken movingly of the pressure on young people to conform to the body images they see around them, especially on social media, which holds so much power over today's youth and is flooded with adverts for treatments claiming to make them look younger, thinner and prettier. The Childline, Mental Health Foundation, YoungMinds and Save Face surveys all show an alarming picture of the impact of all this on young people's sense of self-worth and their physical and mental health. The thousands of young people who view procedures such as lip fillers as easy, temporary and comparable to getting a haircut or manicure are deeply concerning when the results can have a profound and extensive impact on so many lives.

Under Clause 4, there are significant new responsibilities for local authorities to reinforce the provisions of the Bill using their powers available under Schedule 5 to the Consumer Protection Act, which we welcome as local councils are best placed to monitor local businesses and developments. The Explanatory Notes to the Bill acknowledge that it may result in an increase in revenue support under the Local Government Finance Act 1988, and the Commons has agreed a money resolution to give effect to any decision on this. Noble Lords have expressed serious concerns, which we echo, about what new money will be made available to local authorities to meet these responsibilities in the light of the huge funding cuts they have faced in the past decade. Can the Minister reassure the House that new money will be made available to implement the provisions of the Bill? Without additional funding it is hard to see what local authorities will actually be able to achieve.

I also seek clarification about the scope of the Bill. As I understand it, the Bill applies only to procedures carried out in England, reflecting the fact that public health is devolved. In so doing, it amends the Consumer Rights Act and the Human Medicines Regulations 2012, both of which have wider England and Wales or UK territorial scope. The Human Medicines Regulations also cover Northern Ireland. I would be grateful if the Minister or the noble Baroness, Lady Wyld, could confirm whether this would be solely for the purpose of making consequential amendments and what work and consultation with appropriate devolved bodies is envisaged in this respect.

As we have said, the Bill is a welcome first step to address the growing threat of unregulated cosmetic treatments to young people's mental and physical well-being, but it is just that: a start which lays the groundwork for future change. We strongly support the Bill and look forward to the Minister's response to noble Lords' questions on how its provisions are to be taken forward, the timescales for implementation, the proposals for the review of regulations and guidance that has been spoken about, and the next steps that need to be taken to ensure effective future monitoring and regulation.