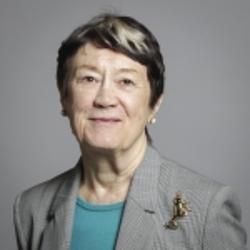 Baroness Warwick of Undercliffe (Lab)

- Hansard - -
My Lords, I am pleased to join others in welcoming the Building Safety Bill to the upper House and I congratulate the Minister on its introduction. The tragedy of the Grenfell fire four years ago exposed huge concerns about building safety in relation to both fire safety and building standards more generally. The Bill is a hugely important piece of legislation in our efforts to ensure that a tragedy like the fire at Grenfell Tower can never happen again.

Housing associations across the country have been working since June 2017 on assessing and remediating building safety risks in thousands of blocks. As chair of the National Housing Federation, the representative body of housing associations in England—I declare that interest—I have come to understand and appreciate the depth and breadth of the crisis.

It is the priority of the sector to ensure that safety concerns can be identified and addressed as quickly as possible to help residents feel safe in their homes. So many of us will remember from the passage of the Fire Safety Act that progress towards ending this crisis has been delayed and prolonged by seemingly intractable funding challenges, not least for innocent leaseholders facing huge bills.

That is why I very much welcome the announcement that the Secretary of State made in the other place on 10 January that the Government will protect leaseholders from the costs and make developers, contractors and manufacturers pay to fix the building safety issues that they caused. The Government are right to make those who profited from unsafe building practices pay. This important step will enable us to start the process of charting a course out of the crisis.

As I have mentioned many times in this House, housing associations are not-for-profit organisations providing affordable homes for those on the lowest incomes. To cover the costs of remediation on buildings where social renters live, housing associations are already expecting to spend in excess of £6 billion on building safety works. As a consequence, housing associations are now less able to improve their current homes or build new ones.

The National Housing Federation's 2021 survey found that 12,900 homes, more than 10% of affordable new homes to be built over the next five years, have already had to be cut to prioritise spending on building safety. I welcome confirmation from the Secretary of State that leaseholders of buildings owned by social housing providers will have access to the new funding to avoid these costs spiralling further. However, like others, I would welcome clarity from the Minister on the Government's approach to non-cladding costs, and whether funding recouped from industry will be allocated for this purpose.

I know that the housing association sector is committed to working closely with the Government to find a fair and sustainable solution to our housing prices that balances both making buildings safe and enabling new homes to be built. I was delighted to hear the Secretary of State refer to building social housing and improving existing homes as a core mission of his department. However, I was worried that correspondence from the Treasury made public at the start of the year suggests existing departmental budgets would need to be used, should it not be possible to recoup money from industry. That is why I hope that the Minister will assure us today that the affordable homes programme will be protected to avoid any further reductions in the delivery of much-needed affordable housing.

I also want to support the Government's evidence-based approach to assessing and managing risk in buildings. It is right that, where safety issues present an unacceptable level of risk, they are fixed with urgency; it is also right that, if risks can be eliminated and effectively minimised without vast building works, these options should be explored and, where suitable, implemented. I welcome the launch of PAS 9980 to aid this transition. We are in the early stages of implementation, and it is not yet clear how it would truly impact on how mid-rise buildings are treated and, in truth, what impact it will have on the amount and costs of work needed on buildings between 11 and 18 metres. I understand that the Government have already undertaken a survey of such buildings to ascertain a view on this; I also believe that close monitoring of the implementation of PAS 9980 could greatly help the Government, building owners, tenderers and lenders in understanding the evolving situation. Will the Minister commit to publishing the findings of the Government's recent survey, and what plans does he have to monitor the approach to proportionality?

Finally, I welcome the part of the Bill that introduces a new homes ombudsman scheme—and I declare an interest as the chair of the Property Ombudsman. I wholeheartedly agree with the points made by the noble Lord, Lord Best—indeed, I would like to see the ombudsman report directly to Parliament. I just want to emphasise that, at a time when public and particularly home-buyer confidence is so low, the need for transparency and absolute real and perceived independence is crucial if the Government are to reassure homeowners that the ombudsman has teeth. Only that way will they have the trust and confidence in the redress or reassurance that they receive from the ombudsman. This is especially true when property developers do not comply with a decision; there needs to be a clear and transparent mechanism for enforcing decisions, in the worst case removing businesses from membership, and communicating this to existing and potential home-buyers. That enforcement should apply not just to financial redress but to implementation of recommendations to drive better outcomes for all.

This urgently needed Building Safety Bill has the potential to provide safety and security to those whose homes have wrongfully been built with safety risks. I hope that it will create a future in which the horrors of an event like Grenfell are no longer possible. The housing association sector wants to work with government to ensure that the Bill is as effective as possible at delivering that ambition.