Green Belt (Protection) Bill

Second Reading
14:22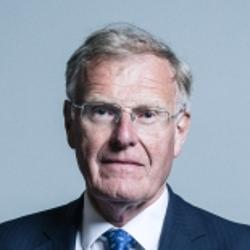 Sir Christopher Chope (Christchurch) (Con)

- Hansard - - - Excerpts
I beg to move, That the Bill be now read a Second time.

There are only just over seven minutes left for debate, but may I start by repeating what I said earlier? The people of the city of Christchurch in New Zealand have been in colleagues' thoughts and prayers during today's debates and, appropriately, they have very much been in the thoughts of my constituents as well. I hope I will be forgiven for returning briefly to the issue of Christchurch in the United Kingdom, which has the privilege of being twinned with the city of Christchurch in New Zealand.

When we sing about our green and pleasant land, many of us reflect on how much less green and more ugly it would be but for our green belt. I am a long-standing defender of and campaigner for the green belt. Much of my childhood was spent in the metropolitan green belt. In 1997, when I was a junior Planning Minister at the Department of the Environment, as it then was, we published a really compelling booklet celebrating 50 years of the metropolitan green belt, which was first introduced following the Town and Country Planning Act 1947. I hope that my hon. Friend the Minister for Housing, whom I am delighted to see on the Front Bench, has a copy of that pamphlet on his bookshelf, because it very succinctly and compellingly sets out the strong case for the green belt.

In those days, the green belt was permanent and unalterable. Sadly, that is no longer the case. In the year to 1 April 2018, 5,070 hectares of green-belt land were lost in England. That is a lot of land. That annual rate of loss is five times as high as the average over the lifetime of the previous Labour Government, thereby giving the lie to the Conservative party being the great protector of the green belt. The Bill is motivated by a concern that I and many of my constituents have about the systematic removal of green-belt land in Christchurch and East Dorset, despite the protestations of the Government that the green belt is sacrosanct. It is no longer sacrosanct, and Government policy is to put pressure on local authorities to release land from the green belt through de-designation. That cynical policy is promoted by the specious defence of localism—a typical approach by the Government of "not me guv". They are trying to transfer responsibility for taking away the green belt to local communities, which are effectively being given no option other than to de-designate their green belt.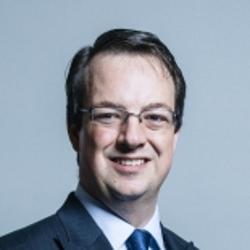 Mike Wood (Dudley South) (Con)

- Hansard - - - Excerpts
The problem might be even more complex. Much of the green belt that adjoins my constituency is over the border in South Staffordshire, and my constituents will have next to no say about decisions on the release of the green belt, given that it is the responsibility of South Staffordshire District Council and its local plan. Does my hon. Friend think that that issue needs to be addressed to protect our green belt?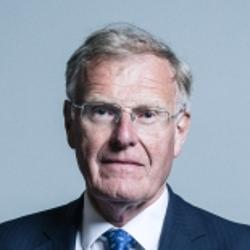 Sir Christopher Chope

- Hansard - - - Excerpts
Absolutely, and that is inherent in what I am trying to establish, which is a national register of green-belt land and national responsibility for its protection and maintenance, rather than putting pressure on local authorities to erode the green belt at a local level. The Government are intent on forcing local authorities to bring forward land for development and effectively allowing developers a free-for-all.

To illustrate my concern, let me give some data from Christchurch, which in 2014 had 3,480 hectares of green-belt land. Since then, 210 hectares have been removed—a 7% loss in four years. Since 2014, 160 hectares have been lost in East Dorset District Council, which is partly in my constituency, principally in and around the West Parley and Longham communities. As we speak, local councils are openly inviting bids from owners of green-belt land to offer it up for de-designation and consequent development, meaning that all green-belt land is now vulnerable to losing its protected status. That point was made strongly to me at a meeting last month with Longham residents association. People there who bought houses in the expectation that they would be protected by being in the green belt now find that they no longer have the assurance of that protected designation.

Clause 1 of the Bill is designed to require even greater transparency about the loss of green-belt land. The Campaign to Protect Rural England has been doing a great job, but a national public register of all green-belt land in England, and all land removed from or added to the green belt, would increase that transparency. Clause 2 seeks to remove the incentives for local authorities to de-designate green-belt land, as it would allow that only if alternative land of the same or greater area was added at the same time. The replacement land would need to abut land that is already developed, or that has above average density of housing. Thereby, the new green-belt land would increase that amenity for those living adjacent to it. Most importantly, the Bill would restrict the density of development on former green-belt land. That would be a disincentive to developers to develop green-belt land rather than brownfield land.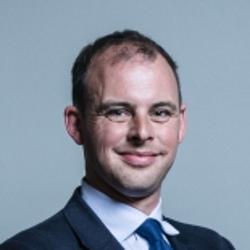 Matt Warman (Boston and Skegness) (Con)

- Hansard - - - Excerpts
Will my hon. Friend give way?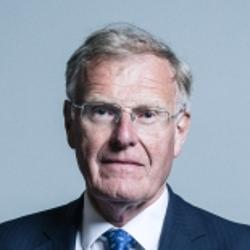 Sir Christopher Chope

- Hansard - - - Excerpts
I do not have time to take interventions. As I said, this issue is important for the people of Christchurch. I do not have time to develop the whole argument now. I thought we were reaching the end of this Session, but no date has yet been given for Prorogation. I think the best thing is for me to talk a little more over the course of the next quarter of a minute to ensure that the Bill can be held over to another day, so that this very important subject can be further debated and the Minister has the chance to prepare his response.
14:30
The Deputy Speaker interrupted the business (Standing Order No. 11(2)(b)).
Bill to be read a Second time on Friday 5 April.